Στο cafago αυτή τη στιγμή βρίσκεις τον εν λόγω αξιόπιστο χαράκτη ο οποίος είναι διαθέσιμος στα 199 ευρώ, αρκεί ο χρήστης να χρησιμοποιήσει τον κωδικό CCS9. Μάλιστα καταφθάνει από Γερμανική αποθήκη για να μην πληρώσει ο αγοραστής τελωνείο.
Μπορείς να το αγοράσεις από εδώ στα 199 με τον κωδικό CCS9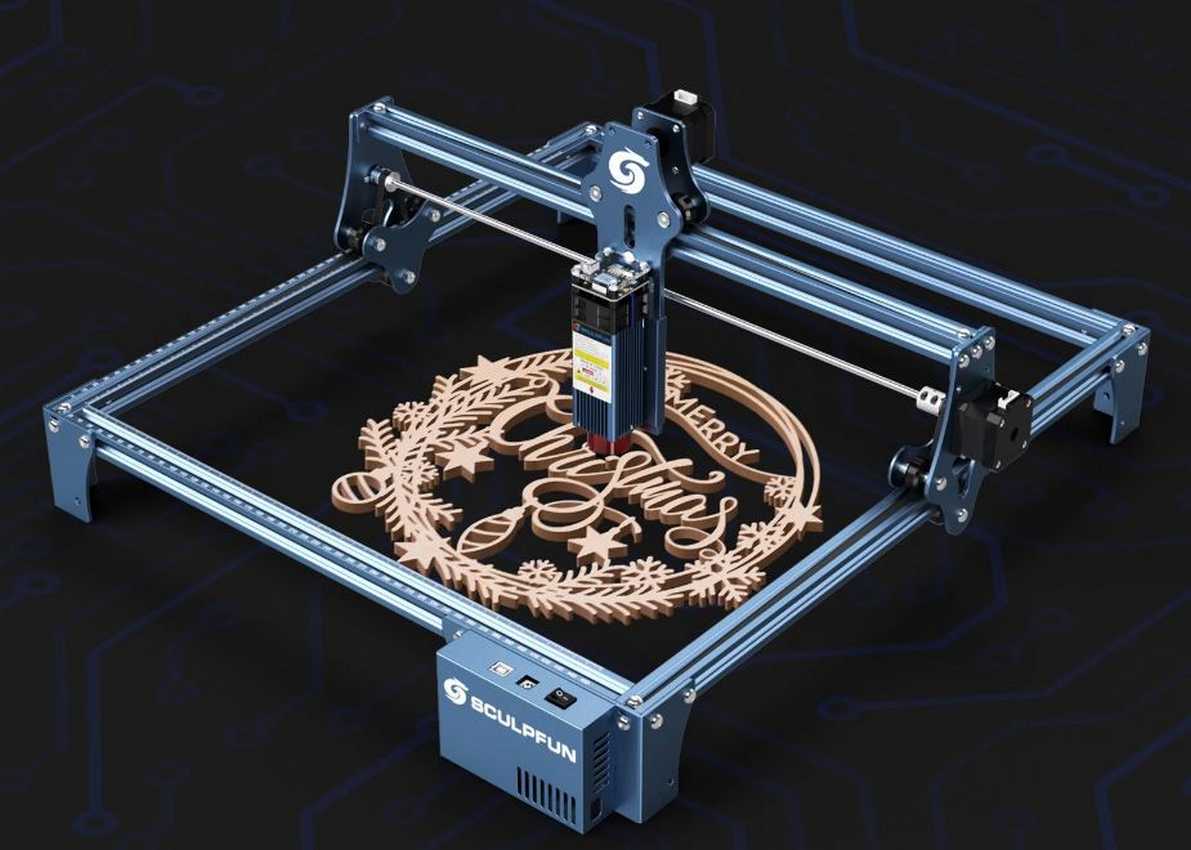 Specifications:
Model: SCULPFUN S9
Engraving Size: 410*420mm
Engraving Materials: Wood, paper, cardboard, plastic, white, PCB board, aluminum oxide,  304 Stainless steel, ceramic, dark stone
Cutting Material:  Wood, acrylic, cardboard,  fabric, bamboo, plastic board, KT board
Machine Electricity Power: 30W  (It has nothing to do with cutting or engraving performance, just electricity consumes)
Diode Laser Power: 5.5-6W
Laser Wave Length 455±5nm
Engraving Accuracy: 0.01mm
Focusing Method: Fixed focus laser + sliding device
Laser Protective Cover: The light filter cover on the laser protects the user's eyes and prevents animals grabing the laser spot.
Operating Software: Compatible with LaserGRBL, LightBurn, Benbox, GrblController, LiteFire, etc.
Operation System: Compatible with switch system. Supported file formats NC, BMP, JPG, PNG, DXF and other image formats.
Data Transmission Method: USB connection
Power Supply: International universal standard power input: 100-240V AC, 50/60HZ output: 12V 5A
Machine Weight: 3.0kg/ 6.61lbs
Package Weight: 4.4kg/ 9.7lbs
Package Size: 59 x 34 x 12cm/23.3 x 13.3 x 4.7in
Note:
●For detailed machine instructions, please refer to the manual for parameter settings.
●When operating the laser engraving machine, please install the laser protective cover. If it is not installed, you need to wear goggles.
● Please do not touch the laser emitter with your hand, or it may burn your hand.
● Please avoid strong impact on the machine.
● Children under 14 are not allowed to use this product and children over 14 need adult supervision.
● The light engraving machine can not be directly applied to any mirror reflecting object, which may cause injury to the operator or burn the laser.
Package List:
1× X axis assembly
2× X shaft
2× Y shaft
2 x Belt
1× Control box module set
3× Support feet
1× Laser module set
1× Power Supply
1× USB cable
1× Tool Kit
1× Goggles
1× 10x10cm  wood chip 3mm thickness
1× 10x10cm  wood chip 10mm thickness
1× A4 size steel desktop protection pad