Το P80 Smart Bracelet Fashion Sports Watch μπορείς να το βρεις αυτή τη στιγμή στο cafago με κόστος μόλις 15.83 ευρώ και είναι από τα φθηνότερα smartwatch που θα βρεις στην αγορά. Διαθέτει οθόνη 1.3 ιντσών η μπαταρία του προσφέρει αυτονομία τουλάχιστον 5-7 ημέρες ενώ σε αναμονή φθάνει τις 15 ημέρες.
Μπορείς να το αγοράσεις από εδώ στα 15.83 ευρώ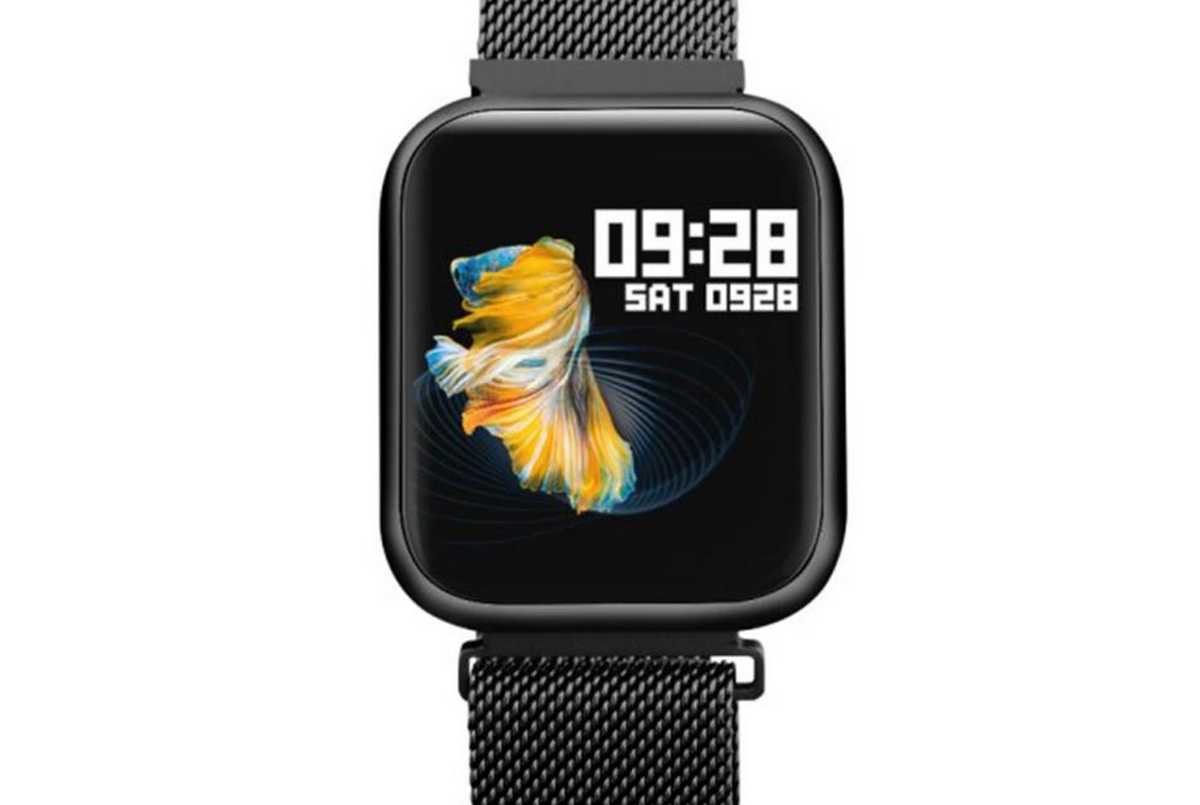 Features:
[Exquisite Craftsmanship] 1.3″ color screen shows clear picture quality and the touching operation is smooth and convenient. CNC processing shell, comes with two styles of wristbands, strong and stylish.
[Long-Lasting Battery Life] High-performance battery, provides super-long standby time for daily use, farewell to frequent charging.
[IP68 Waterproof] Achieving IP68 waterproof level, P80 can be worn for daily water splashing, easily adapting to various environment.
[Health Monitor] Automatically monitor and record your heart rate, blood pressure, blood oxygen and sleep data, helping you adjust yourself for a healthier lifestyle.
[Fitness Activity Tracker] P80 supports 8 motion modes. And it can scientifically and intelligently calculate your daily steps, distance and calories, etc.
[Smart Reminder] After connected to the phone, it will provide synchronous display of message, call or social APP to remind you of important information.
[More functions] Weather, Alarm clock, Timer, Sedentary reminder, Music control, Remote camera, Find phone, Raise to brighten screen, etc.
Parameters:
Screen: 1.3″ Full-touch Screen
Resolution: 240 * 240
BT: 4.0
Compatibility: Android 4.4 and above or iOS 9.0 and above
Battery Capacity: 200mAh
Working Time: 5-7 days
Standby Time: 10-15 days
App: Da Fit
Firmware Language: Chinese, Traditional Chinese, English, German, Korean, Spanish, Japanese, French, Russian, Arabic, Ukrainian, Italian, Portuguese
APP Language: Chinese, Traditional Chinese, English, Korean, German, Spanish, Japanese, French, Italian, Russian, Portuguese, Arabic, Ukrainian
Specifications:
Brand: TROZUM
Model: P80
Case Material: Metal
Strap Material: Silicone / Steel
Color: Black / Pink / Silver (Optional)
Water-Resistant Level: IP68
Dial Size: 42 * 36mm
Dial Thickness: 10.25mm
Strap Width: 20mm
Package Size: 15.3 * 9.7 * 3.2cm / 6.02 * 3.82 * 1.26in
Package Weight: 172g / 6.07oz