Έρχεται από Γερμανική αποθήκη για να μην πληρώσεις τελωνείο και βρίσκεται σε προσφορά στα 17.99 ευρώ μόνο. Αξίζει να σημειωθεί ότι υποστηρίζει όλες τις συσκευές του Android από 4.4 και άνω, δεν υποστηρίζει όμως το iOS. Παρέχει απευθείας στο smartphone σου πλήθος δεδομένων που αφορούν το σώμα σου, το βάρος, τον καρδιακό παλμό κ.α.
Αγόρασέ την από εδώ στα 17.99 ευρώ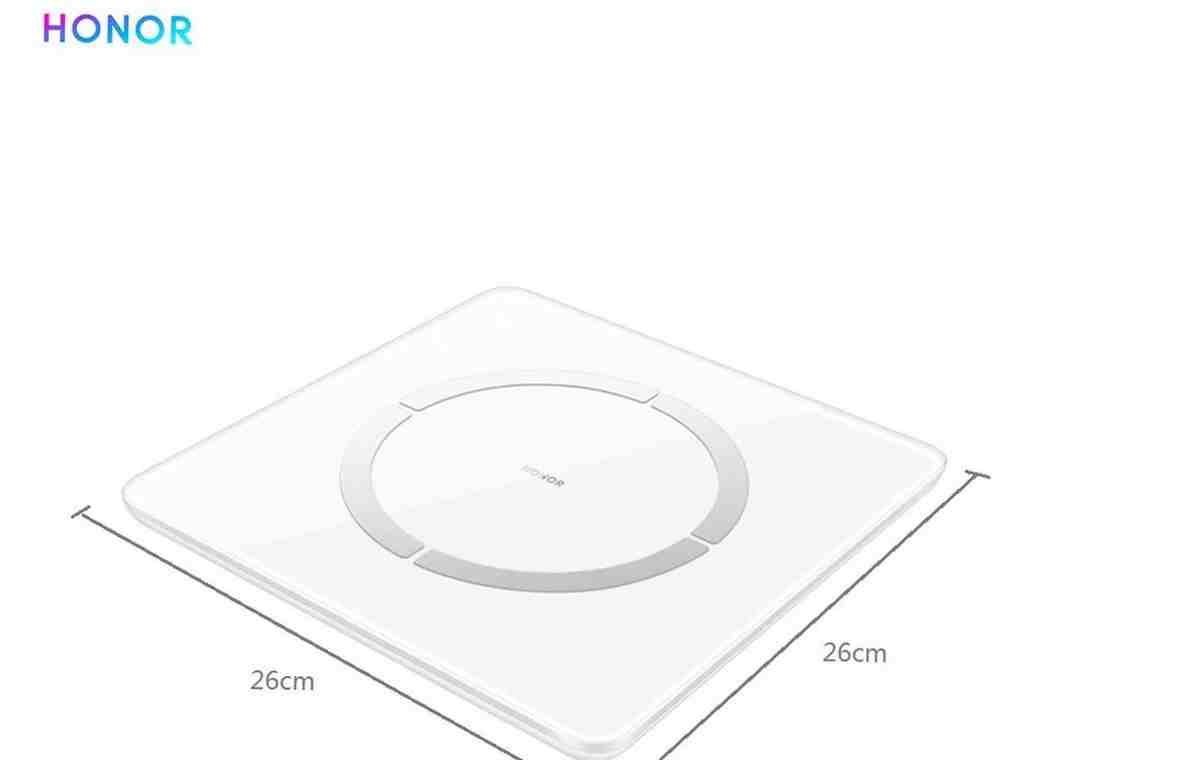 Features:
[14 Body Compositions] Weight, BMI, body fate rate, visceral fat, skeletal muscle mass, FFM(fat free mass), BMR, body water rate, protein, bone mass, body type, body score and physical age.
[DEXA Standard] DEXA: dual-energy X-ray absorptiometry is adopted on the HONOR Scale 2, which is an accepted method for body compositions measurement in medical field.
[Accurate Measurement] Equipped with high-precision anti-interference chip to precisely sense your every body weight change as little as 1.1lb; unit conversion between Jin(=1/2 kilogram), Kilogram and Pound are available.
[Heart Rate Measurement] Measures your heart rate while weighing and records your heart rate change in the resting state.
[Analysis Report & Suggestion] Compared with the body data of crowd that in the same age, giving you proper suggestions towards losing fat, exercise and living habit; plenty of sports courses are provided on HUAWEI Sports & Health App to help you get healthy and slim.
[Smart Scale & App] One scale can store up to 50 users' body data and able to recognize each family memeber based on history; the scale can also store up to 200 pieces of data even without connected to the App.
Note: 
* Batteries not included.
* Only supports Android 4.4 or later.
* Do not support iOS.
* HONOR Scale 2 may not able to recognize the users whose body data is very similar to another one.
* Non-medical equipment. All the data results are for reference only, not for diagnosis or medical use.
* Not applicable for the pregnant, infant and the people implanted with medical device.
* For the people under 18 years old or over 65 years old, the product can only provide accurate measurement of weight.
Specifications:
Brand: HONOR
Model: LUP-B19
Material: Tempered Glass+Metal+ABS
Color: White
Measurement Range: 2.5kg~150kg / 5.51lb~330.69lb
BT: 2.4GHz, BT4.2 + BLE
Frequency: AC 50KHZ
Battery Type:  AAA Battery(3pcs)(batteries not included)
Item Size: 26*26*2.15cm / 10.23*10.23*0.84in
Item Weight: 1230g / 43.38oz
Ακολουθήστε το Techmaniacs.gr στο Google News για να διαβάζετε πρώτοι όλα τα τεχνολογικά νέα. Ένας ακόμα τρόπος να μαθαίνετε τα πάντα πρώτοι είναι να προσθέσετε το Techmaniacs.gr στον RSS feeder σας χρησιμοποιώντας τον σύνδεσμο: https://techmaniacs.gr/feed/.