Στο cafago έχουν βγάλει αυτή τη στιγμή σε προσφορά τον Anycubic Kobra Go 3D εκτυπωτή με κόστος 134.39 ευρώ μόνο. Έρχεται από Γερμανική αποθήκη για να μην αναγκαστείς να πληρώσεις τελωνείο.
Αγόρασέ τον από το cafago στα 134.39 ευρώ εδώ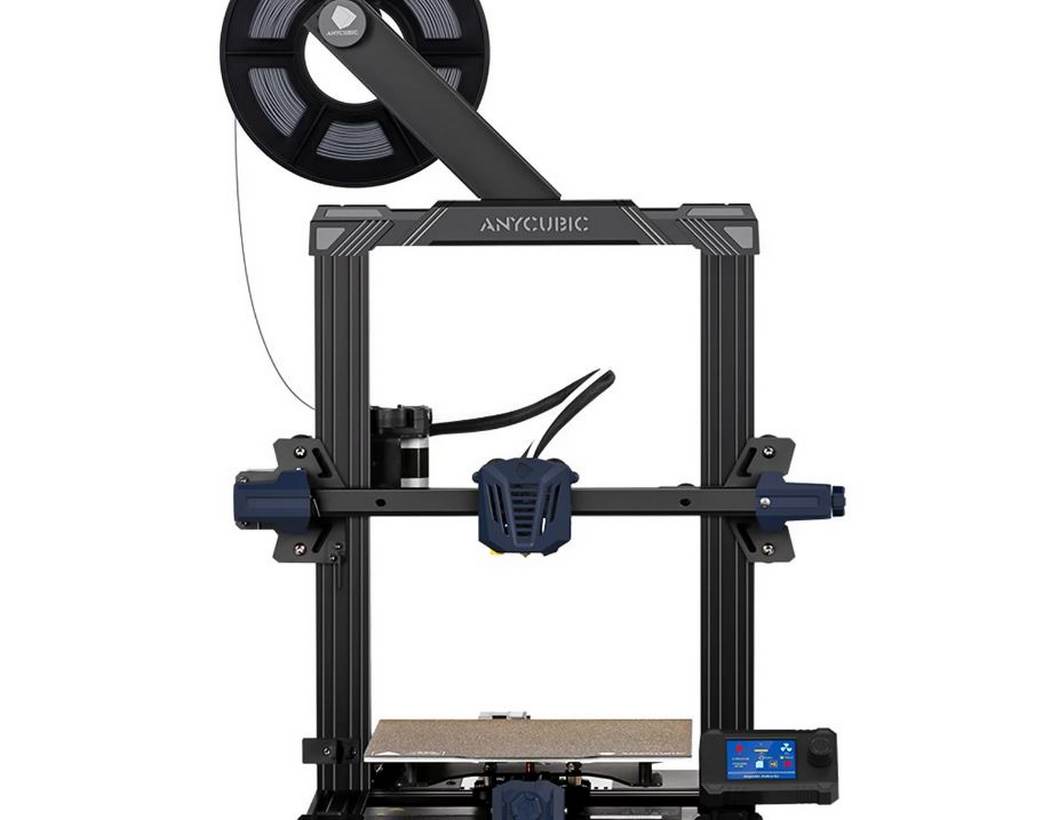 Features:
♦ One-button Leveling: Equipped with the self-developed Anycubic LeviQ auto-leveling system. Only take 5min to level the bed. Precise Detection and Quick to Use, let you free from the tedious manual leveling.
♦ Fast Printing & Large Printing Size: KOBRA GO is designed with separated extruder. Typical printing speed up to 60mm/s, maximum printing speed of 100mm/s, quick to turn ideas into reality. And its 8.66×8.66×9.84in / 250 x 220 x 220mm work area which larger than Anycubic Mega S, the print volume has increased by 34.4% to reach 12.1 liters. The size of a standard size 5 soccer.
♦ Flexible Printing Platform: Made of spring steel that is resistant to abrasion, drops and bending. Once the printing is complete, the models can be removed by bending. The magnetic design is easy to install, allowing ultra-easy model removal.
♦ More Excellent Functions: The power-off resuming function to avoid printing failure caused by unexpected power-off, which can effectively reduce the waste of resources and time; Design with a knob to adjust belt tension easily.
♦ Fast Assembly & User Friendly: For the assembly tutorial, we have detailed video guidance and user manual guidance, allowing you to enjoy the assembly process and the sense of accomplishment of a successful challenge. The step-by-step assembly process allows you to understand various modules and parts of the ANYCUBIC KOBRA GO in more detail.
Specification:
Model: Kobra Go
Printing platform: PEl-coated metal sheet
platform Size: 8.7×8.7 inches/22x22cm
Control panel: 2.4″ LCD screen with a control knob
Printing speed: ≤10cm/s (Max speed), ≤6cm/s (Typical speed)
Nozzle: ø0.4mm (replaceable)
Printing material: PLA/ABS/PETG&TPU
Nozzle temperature: ≤500℉/260℃
Hot bed temperature: ≤230℉/110℃
Machine dimensions: 49×44.5×44.3cm
Printing dimensions: 25x22x22cm (HWD)
Package Size: 53x48x17cm/20.8×18.8×6.7in
Package Weight: 8800g/19.4lb
Ακολουθήστε το Techmaniacs.gr στο Google News για να διαβάζετε πρώτοι όλα τα τεχνολογικά νέα. Ένας ακόμα τρόπος να μαθαίνετε τα πάντα πρώτοι είναι να προσθέσετε το Techmaniacs.gr στον RSS feeder σας χρησιμοποιώντας τον σύνδεσμο: https://techmaniacs.gr/feed/.