Ένα ηλεκτρικό σώμα για τις κρύες ημέρες του χειμώνα είναι διαθέσιμο με 71 ευρώ μόνο από το cafago το γνωστό κατάστημα με το οποίο συνεργαζόμαστε και το εμπιστευόμαστε πλήρως. Δεν θα βρεις ανεμιστήρα στο εσωτερικό του, βασίζεται στην φυσική κυκλοφορία του αέρα για μια ομοιόμορφη ζεστή ατμόσφαιρα όπως αναφέρει. Δεν έχεις τελωνείο, έρχεται από Γερμανία. 
Αγόρασε το από το cafago στα 71.27 ευρώ εδώ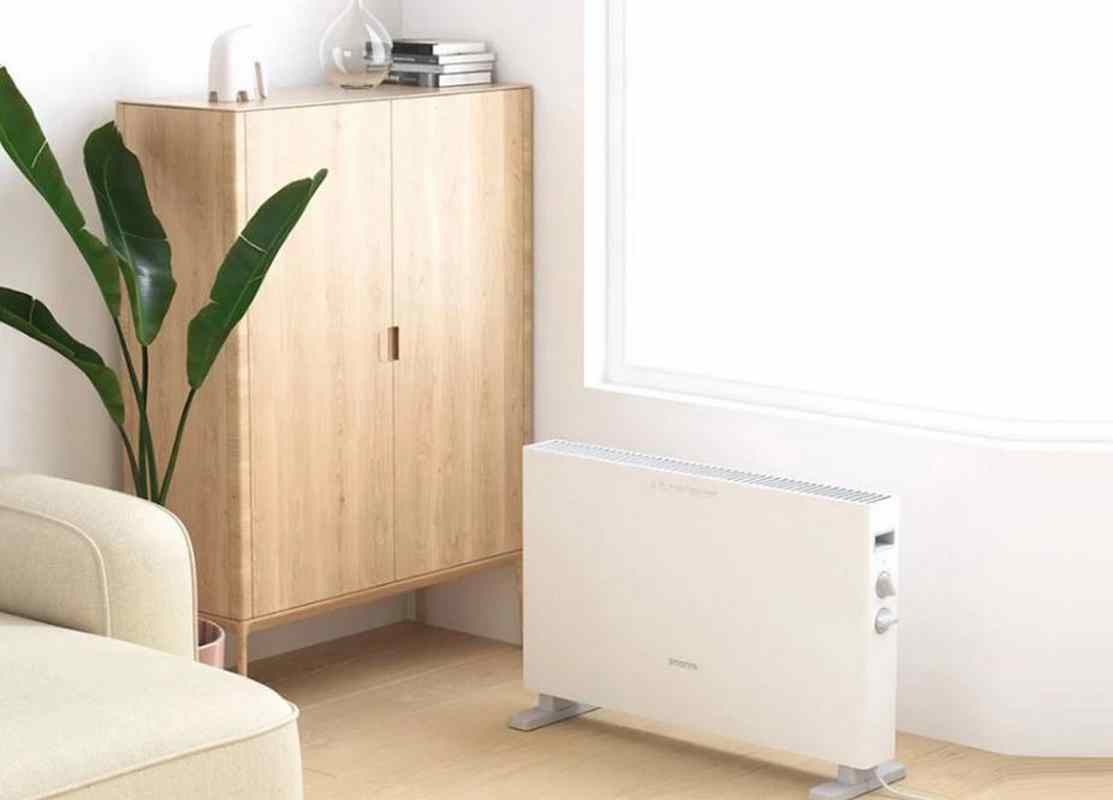 Specification:
Product:Smartmi Home Electric Heater 1S
Product Model:DNQ04ZM
Installation method:Floor-type
Power level:900W/1300W/2200W
Rated Power:2200Wcafa
Rated voltage:220V
Features:
Convection heating method. There is no fan inside, relying on air circulation for natural heating, no obvious perceptible airflow, less impact on indoor humidity, and the human body is not easy to dry. Quiet operation without glare.
Lightweight and compact, suitable for a variety of spaces. The compact design of the compact body is suitable for placement in a variety of spaces and is easy to store. Weighing only about 5kg, girls can easily move it.
Thickened metal body, durable. Made of 0.6mm thick high-quality galvanized sheet, the structure is reliable and durable. With high temperature and environmental protection electrostatic spray coating, the whole machine is RoHS certified.
Dumping power off, overheating protection, double guarantee for more peace of mind.
Built-in dumping power-off switch and overheating protection sensor, the heater will automatically cut off the power supply when the body tilts more than 45° or the inner cavity temperature exceeds 85°C.
Added constant temperature mode, more comfortable and more power-saving. Adjust the temperature control knob to a comfortable temperature, and the electric heater will maintain a constant temperature according to the preset temperature. When the ambient temperature reaches the set temperature, it will automatically stop heating. When it is lower than the set temperature, it will automatically continue to heat, which is warm and comfortable and saves electricity. .